Audio & Visual, Headphones, Headphones
BOSE NOISE CANCELLING HEADPHONES 700 SILVER
BOSE NOISE CANCELLING HEADPHONES 700 – Silver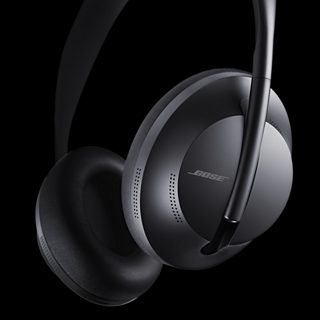 Augmented headphones. Now a reality
Bose Noise Cancelling Headphones 700 deliver everything you expect—and things you never imagined possible. Think of them as smart headphones. It lets you keep your head up to the world with easy access to voice assistants. It will allow you to confidently take a call with the most powerful microphone system for voice pickup. And then there's Bose AR, a first-of-its-kind audio augmented reality platform that makes astonishing new audio experiences possible. Now available in limited-edition Soapstone.
An adaptive mic system for superior voice pickup
Bose Headphones 700 feature an unrivalled four-microphone system that picks up and isolates your voice while cancelling the noise around you. Therefore you'll hear and be heard like never before—even in noisy environments.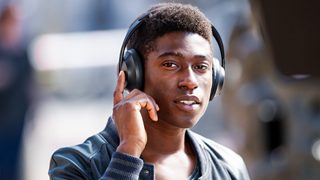 Built for comfort
It's a whole new look for our wireless headphones — and you'll feel the difference, too. A streamlined, lightweight stainless-steel headband with soft, angled earcups provide a perfect fit. The underside of the headband features an ultra-soft gel foam material that sits comfortably on your head. That is why it won't snag a single hair, either.
AUGMENTED REALITY.
FOR YOUR EARS, NOT YOUR EYES. Get the most from your smartphone while it stays in your pocket
Bose AR* is a first-of-its-kind audio augmented reality platform that makes astonishing new audio experiences possible by helping you stay connected to your digital world and stay engaged in the physical world at the same time. Combining the power of wearable audio products, mobile devices, and integrated apps, Bose AR unlocks the potential to experience fundamentally new ways to travel, exercise, learn, play, and more by augmenting your world with content for your ears instead of your eyes. Bose AR features and availability may vary.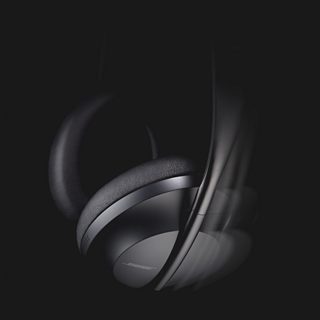 So how does Bose AR work?
Bose AR-enabled products have motion sensors embedded inside that can detect your head orientation and body movement while you wear them. Bose AR-enhanced apps can then use this information along with location data from your mobile device to offer you audio content tailored to where you are and what you're doing.
And your music? Beautiful as ever.
Bose Headphones 700 gives you two options when it comes to audio EQ: Do nothing and the bass, midrange, and treble of whatever you're listening to will be adjusted automatically to make it sound great — or choose "Equalizer" in the settings of the Bose Music app to change the audio levels yourself to however you like them best. Either way, you'll enjoy immersive sound at any volume.
8″ H x 6.5″ W x 2″ D
8.96 oz
8.6″ H x 7″ W x 2.4″ D
6.25 oz
Headband: Stainless steel available in 3 premium finishes
Headband cushion: Ultra-soft gel-like foam covered in color-matched silicone
Ear cushions: Soft foam covered in protein leather
Earcup covers: Finished with special anti-stick coating for touch gestures
Battery life: Up to 20 hours
Battery charging time: Up to 2.5 hours
Quick 15-minute charge: For up to 3.5 hours
Battery charge method: USB-C
8 total microphones
6 microphones for Active Noise Cancelling (ANC)
4 microphones for Voice Pickup (2 are shared with ANC)
Bluetooth range: Up to 33 ft (10 m)
Bluetooth version: 5.0 (including all headphone profiles)
Codec SBC and AAC
USB-C on the headphone side
USB-A on the source side (but a C-C cable would also work with a C-capable source)
2.5 mm audio cable for the headphone side and a standard 3.5 mm jack for the device side
Black
Luxe Silver
Soapstone
Touch: Volume, skip track, phone calls, customizable shortcut
Buttons: VPA (Google Assistant, Amazon Alexa), Bluetooth, Controllable Noise Cancelling
Voice-enabled VPA: Amazon Alexa
Bose Music app
Siri
Based on 0 reviews
Only logged in customers who have purchased this product may leave a review.